This page is dedicated to CPO members who have passed away. We have fond memories of all of you.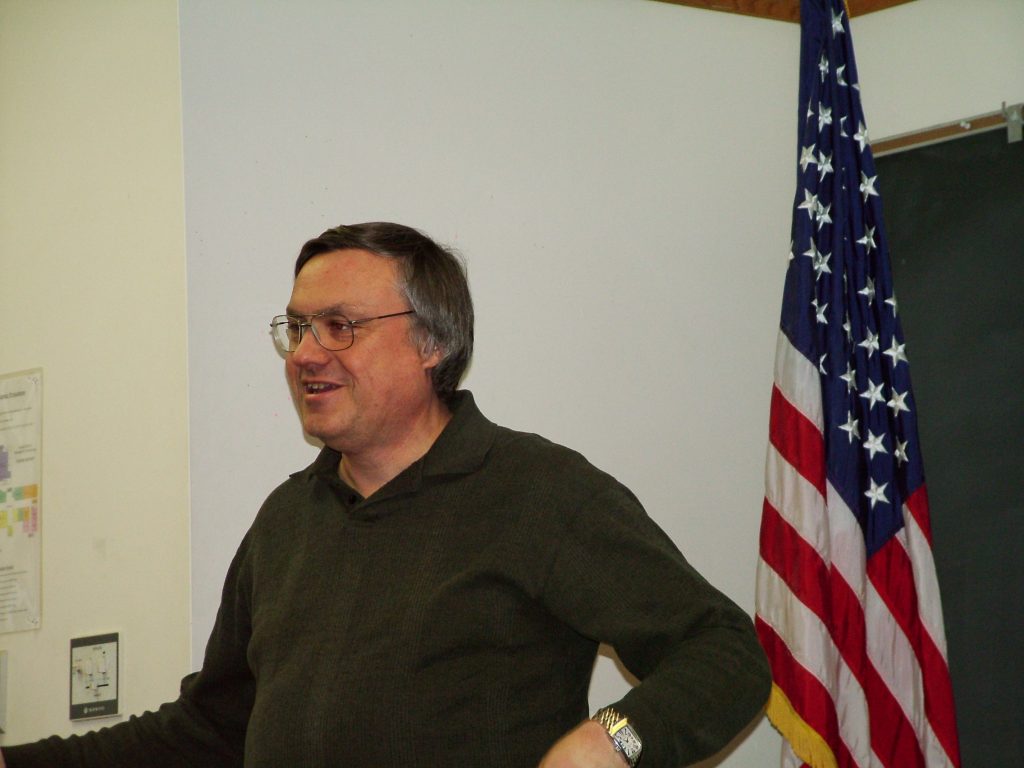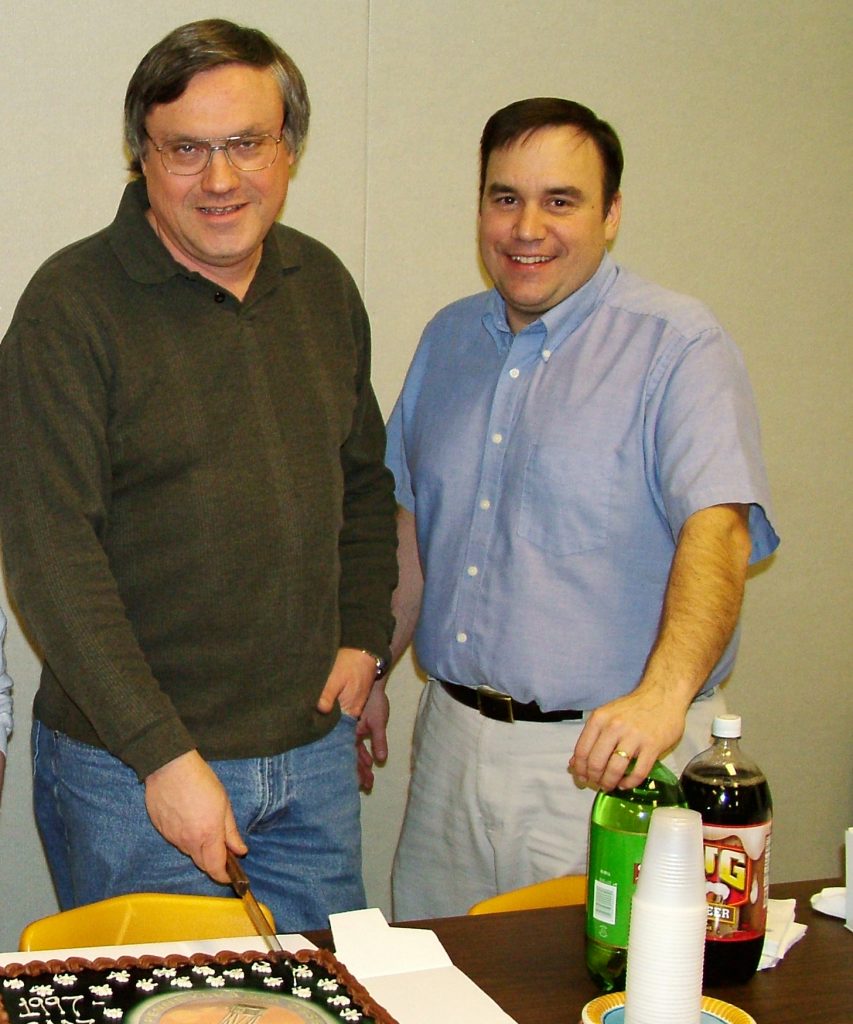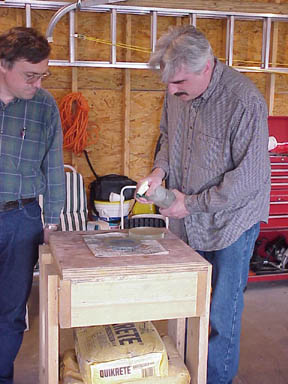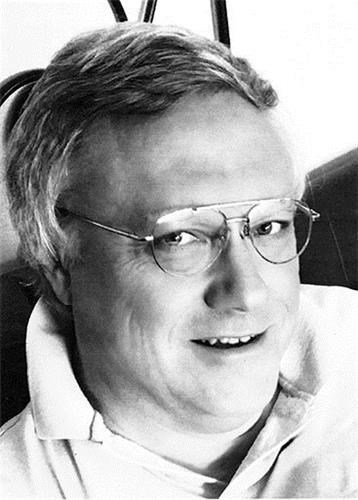 Greg Granville: December 14, 1956 – March 6, 2022
I first met Greg in the fall of 1995 after Comet Hyakutake came through our night sky. I had been doing some astrophotography and wanted to show it off to other astronomers, so I went to the Penn State astronomy club and showed off my pictures. Greg was among those folks sharing photos of this cosmic event. Since Greg and I were townies, we naturally gravitated towards each other and started a friendship. We went on so many trips and adventures together that they are too numerous mention. Many, many nighttime observing events at Port Matilda, the Ag fields, and Penn State observatory near the airport.
At some point Greg and I decided to start an astronomy club separate from the university student club. It started out small, but with fair amount of effort, we got the club off the ground. In 1997, we had our first official meeting and The Central Pennsylvania Observers (CPO) was born. Around this time, Greg had been going to many star parties and had a vision for the CPO to host one. We had several options for a location, but after a lot of consideration we decided to have it at Cherry springs State Park. Because of Greg's efforts and desire, one of the best star parties of the east coast, the Black Forest Star Party, was born.
Greg contributed many things over a decade or so to the advancement of the astronomy club. He helped countless amateur astronomers tune their scopes; served as the CPO vice president, treasurer, and web master; helped club members learn the night sky; and raised the general enthusiasm about astronomy. Greg was the instructor and mentor of the big scope building effort in the late 90s. A group of CPO'ers got together and built their own telescopes under Greg's supervision. I was one of those who built a six inch Dob telescope.
Greg was more than just a co-founder of the astronomy club, he was a true friend for many many years. He was always interested in technology whether it was telescope making, 3D printing, drones and remote controlled vehicles, or just about anything that had a plug or could be programmed. It's unfortunate that Greg left us so soon in life, but those who knew him were better for having him in their lives.
Rest in peace old friend.
–Joe Broniszewski
Joe Broniszewski introduced me to Greg Granville at a meeting of the Penn State Astronomy Club in mid-1990s. Greg, who was big and burly, said he was an amateur telescope maker, who hand ground mirrors for his Dobsonian telescopes, which were invented by John Dobson when he was a monk. Greg said "Dobs" were easier to transport to a dark site than the heavy duty equatorial mounted Newtonians of our youth such as the Criterion Dynascope 8″ Newtonian, which Greg also owned. Years later, John Dobson spoke at the club's Black Forest Star Party at Cherry Springs Park.
Not being students, Joe, Greg and I couldn't run for executive positions in the club, the leadership of which turned over almost every semester, so it was difficult for us to exert any lasting influence or for there to be any long-term goals or projects, hence the impetus for forming an astronomy club for non-students in State College. Greg and Joe did manage to persuade the Penn State club to purchase a portable Meade ETX-90 for dark sky observing since the club members usually observed from the light polluted sky on the roof of Davey Lab on campus, helping the Astronomy Department with the public outreach events, or near the University Park Airport where the club had use of an old, long brass refractor housed in an observatory dome. Not all of the students had cars, so on occasions when we went to a dark sky site, they packed into our cars.
At the time, Greg owned a Mitsubishi Eclipse, a two-seater sports car with oversized, flat profile racing tires. The interior was low and compact. I felt like I was getting into a Mercury capsule. One cold, clear winter's night, Joe, Greg, Tom, and I drove to the game lands in Port Matilda. It snowed the night before, and the gravel road up to the field was icy, and Greg's racing fires were no match for the glazed gravel, and his car slid into a ditch. Somehow, the three of us managed to push Greg's car back onto the road, and we turned around and went down the road where Greg knew of another place to observe. The snow was so thick that we had to dig out holes for our telescopes. The work was worth it since the "seeing" and "transparency" were so good that night I could see patches of blue luminosity around the brightest four stars in the Pleaides with my Edmund Scientific 4 1/4' mirror Astroscan. The other members were doubtful and thought I might be seeing condensation on the front glass plate on my scope, but Greg and Tom looked through their big Dobs, and lo and behold, they and Joe (who had brought toe-saving hot chocolate in a thermos) saw the much elusive blue luminosity around the four of the "Seven Sisters," which was uncommon to see without a CCD camera.
On another winter's night, Greg, Joe and I were observing in the Penn State Ag Fields near Mount Nittany when Greg spotted a flashing object near the Orion Nebula in his telescope. At first, we thought it might be a high flying jet or a tumbling satellite, but it didn't move against the background stars. Joe timed the flashes and they were consistent. The "February Flasher," as we dubbed it, was a mystery until Greg looked online later that week and found the flasher was a derelict Japanese communications satellite that Japan had parked in geosynchronous orbit, so that it stayed in the same spot as the Earth turned. We were hoping we had discovered an exceptionally long gamma ray burst, but finding a derelict satellite was also cool.
I learned a lot about observing the night sky from Greg, including how to star hop and to use averted vision to see dim DSOs. I also learned that amateur astronomy took great patience especially in Centre County where on some nights, the best you could hope for was to catch a DSO through a passing "sucker hole" in the clouds.
Greg had the patience, not only to wait for clear skies and to set up his telescope, but also to deal with clumsy novices. He often spent about a half hour setting up his Dob, which he had mounted on a homemade, clock drive alt-azimuth platform. One night after he finally finished setting up his scope and drive, a club member, not seeing the wires, accidentally tripped over them and pulled them out with his foot. I thought Greg was going to have conniptions. The member, which may or may not have been me, apologized. "No problem," said Greg calmly, and then took out his toolbox, fixed the frayed wire, plugged the drive back in, and finally began observing with his homemade Dob. Not long afterward, he said: Hey, take a look at the "ET Cluster," and club members gathered around Greg's scope to gaze at something they had never seen before—a star cluster, which if you had your head titled at the right angle, looked like "ET" from the Spielberg movie pointing his long alien finger toward his home in the sky.
"GO TO" scopes with a catalog of thousands of objects were just beginning to come into the amateur telescope market, but Greg didn't need GO-TO, he was our club's GO-TO. Thank you Greg for sharing your extensive knowledge of observing the night sky with members of the Central Pennsylvania Observers. You will be missed.
— Brock Pronko
WEST DECATUR – Gregory "Greg" Allen Granville, 65, of West Decatur, PA, died from cancer on Sunday, March 6, 2022, at Penn Highlands DuBois.
Born on Dec. 14, 1956, in Hollywood, Calif., he was the son of Thomas and Myrna (Britton) Granville of Mechanicsburg.
He married Crystal J. (Folmar) Granville on June 2, 1978, in Osceola Mills, who survives at home.
Greg was preceded in death by one son, Trevor Granville.
Greg was a 1974 graduate of the Philipsburg Osceola Senior High School. In his youth, Greg enjoyed racing through the dunes of the Mojave Desert in Adelanto, Calif. During his teenage years, he enjoyed competing in local motocross competitions. He began his career path working for Piper Aircraft, continued on to work in TV repair, advanced instrument repair, computer programming, computer animation, and then worked with the Applied Research Lab at the Pennsylvania State University as an advanced engineering aid for 35 years. With no formal postsecondary education, Greg was a self-made man, known to crack open trigonometry and calculus books to provide himself with the education needed for both his career and varied interests.
Voracious in pursuit of his hobbies, his family will remember him as a "maker." Grinding the mirrors by hand to build his own telescopes, fabricating 3D printers, modifying his radio controlled airplanes and helicopters, and creating a solar array in his backyard, Greg loved, more than anything, to tackle technical challenges. Skilled in carpentry, plumbing, automotive repair and electrical repair, his family deeply appreciated and benefitted from his astounding ability to complete virtually any home repair.
Greg was zealously immersed into his stargazing. Without the use of automated telescopes, electronics, or smartphone apps, he viewed all 110 Messier objects. As a result, he was awarded the Honorary Messier Club Certificate by the Astronomical League.
One of the creators of the Central Pennsylvania Observers of State College, Greg was recognized by CPO for his many contributions. As the founder of the CPO Black Forest Star Party at Cherry Springs State Park in Coudersport, he shared his love of stargazing with his family, friends, and many others. The BFSP is known as one of the largest annual dark sky viewing events on the Eastern Seaboard. With Greg and the BFSP helping to highlight their uniquely dark skies, the Cherry Springs State Park become the first Pennsylvania Department of Conservation & Natural Resources Dark Sky Park.
Along with his wife, he is survived by one son, Jeffery A. Neidrick and his wife Tammy of Osceola Mills; one daughter, Emily Granville and her husband Matthew Spingola of Centre Hall; two grandchildren, Noah Neidrick and Maya Spingola; one brother-in-law, Larry Folmar of East Norriton Township; one aunt, Dody (Britton) Hess and her husband John of Mechanicsburg; and one uncle, Bill Granville and his wife Helen of Philipsburg.
— Emily Granville (Official Obituary)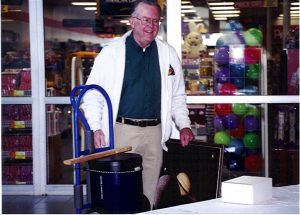 Ed Heinhold: July 18, 1937 – April 14, 2020
Ed Heinhold was a valued member of the Central Pennyslvania Observers for many years. He served on the board of directors as the Treasurer and founded the club's public observing program called Skywatches.
Obit:
Edward J. Heinhold, 82, of Rockville, MD, died on Tuesday, April 14, 2020 at home.
He leaves his wife of 50 years, Barbara (Barnard) Heinhold, as well as four daughters, Catherine Heinhold, of Washington, DC, Alison (Peter) Melley of Gaithersburg, MD, Noelle (Michael) Fell of Annapolis, MD, and Meg Notaro. He was Opa to Sara, Liam, Aidan, Kevin, and Patrick Melley. He is also survived by his siblings Rosemarie (Clem) Quinlan, of Massapequa, NY, and James (Florence) Heinhold, of New Bern, NC.
Born July 18, 1937 in New York, New York, Ed was the son of Kurt Joseph and Bridget Ann (Geatons) Heinhold. He grew up on Long Island, and in his early years helped in the family butcher shop/grocery store, the Lawrence Avenue Market. After graduating from Brooklyn Preparatory High School in 1954, he attended the Polytechnic Institute of Brooklyn and received a Bachelor of Chemical Engineering degree in 1960 and a Master of Science of Chemical Engineering degree in 1963. He then went to work as a chemical engineer at DuPont, where he would spend his entire career. After completing his Master of Business Administration degree at Widener University in 1978, he worked as a business analyst.
Ed met Barbara at a CCD (religious education) teachers' conference in Darlington, New Jersey in 1969, and they married later that year in Camden, NJ. They lived in Alloway, NJ until 1975, when they moved to Wilmington, Delaware. Edward and Barbara retired to State College, Pennsylvania in 1997 and then moved to Maryland in 2007 to be closer to family.
Ed had a passion for his Catholic faith and for science, especially astronomy and the natural world. He was an active volunteer in his local parishes serving variously as a CCD teacher, Eucharistic Minister, lector, minister to the homebound, RCIA Director, and parish finance council member at St. Joseph Catholic Church in Woodstown, NJ, St. Mary Magdalen in Wilmington, DE, the Noonday Mass community in downtown Wilmington, Good Shepherd Catholic Church in State College, PA, and St. Rose of Lima, in Gaithersburg (where he also managed the cemetery). He served as the vice-chairman for the Diocese of Altoona-Johnstown Commission on the Laity, and along with Barbara received the Prince Gallitzin Cross Award in 2002 in recognition of service to the church and community.
A lifelong amateur astronomer known for waking his young daughters in the middle of the night to view a lunar eclipse, Ed bought himself a computerized telescope with a 10-inch reflector as a retirement gift. Soon, he was active in the Central Pennsylvania Observers, organizing events for the public to go stargazing at a local state park. The telescope also made an appearance each Halloween at the bottom of the driveway so that trick-or-treaters could take a peek at the moon.
Also during retirement, Ed volunteered with the Centre Volunteers in Medicine (CVIM) clinic in State College where he began the Medication Assistance Program, which helps people in need apply for free medications from pharmaceutical companies. In 2005, CVIM named Ed Volunteer of the Year and a year later the Centre Council County for Human Services also recognized his leadership in community service.
Ed was deeply devoted to his wife Barbara, always making her feel loved and accepted. His love for his daughters knew no bounds. He made sure that they knew they could be and do anything they aspired to in life and supported them in their efforts. He was known to family and friends as a good listener and a humble man, who nevertheless enjoyed debating such topics as theology, philosophy, and the English language.
Due to current health restrictions, a private Mass of Christian Burial and interment will be held at St. Rose of Lima Catholic Church in Gaithersburg, MD on Friday, April 17. A larger memorial service will be held once restrictions are lifted. In lieu of flowers, if you would like to make a donation in Ed's memory, please consider JSSA Hospice at jssa.org/hospice or St. Rose of Lima Catholic Church at strose-parish.org.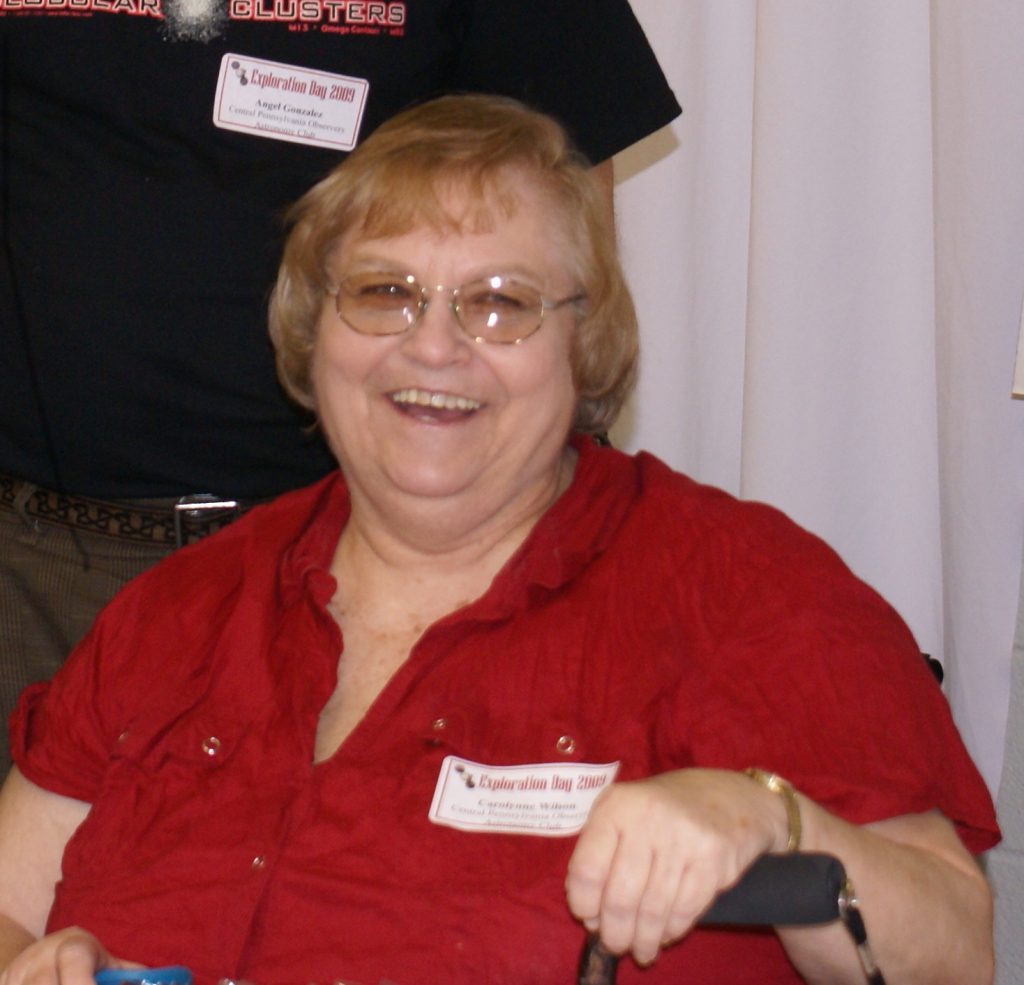 Carolynne L. Wilson: February 21, 1942 – December 2, 2019
Carolynne Willson, 77, 8963 Wilson Lane, Huntingdon, died at 11:57 p.m. Monday, Dec. 2, 2019, at Penn Highlands Huntingdon.
Born Feb. 21, 1942, in Whittier, California, she was the daughter of Frank and Lena (Simon) Koucky. She married Cornelius A. "Gus" Wilson Dec. 8, 1962, in Whittier, California. Mr. Wilson survives at their home.
Also surviving are her children, Shannon E. Norris and husband, Charles, Huntingdon, and Rufus W. Wilson and wife, Mary, West Abington; and grandchildren, Taylor Shea, Aaron Shea, Abigail Wilson, Madisyn Wilson, Jami Norris, Kevin Norris and Matt Morris.
A brother, Herb Koucky and wife, Sue of Hesperia, California, also survives.
Mrs. Wilson attended the Abbey Reformed United Church of Christ, Huntingdon.
She was a member of the Rosebud Quilting Club, Central Pennsylvania Observer, and a leader with Huntingdon County Hoofprinters 4-H Club.
Mrs. Wilson retired from Owens-Corning Fiberglas, Huntingdon.
Her favorite things were her grandchildren and her dogs.
Funeral services will be held at 11 a.m. Saturday, Dec. 7, at the Robert E. Peters Funeral Home, Huntingdon, with the Rev. Fred Hickok officiating. Interment will be made in Mount Zion Lutheran Church Cemetery, Stone Creek Ridge Road, Huntingdon.
Carolynne Wilson was a member of the Central Pennsylvania Observers for many years.  She participated and helped to organize many outreach activities.  She volunteered to help with various club activities including Sky Watches and Children's Programs at the Star Parties.  Carolynne was also involved in sharing her love of Astronomy with her community.  She presented Astronomy themed programs at churches, schools and boy/cub scout meetings.
Carolynne's generosity and willingness to share her expertise also extended to helping other club members become more familiar with the night sky and including Carolynne and her husband Gus sharing their home for an Astronomy club picnic.  If volunteers were needed for an activity that the club was participating in Carolynne was always willing to help if she could.
We miss you Carolynne.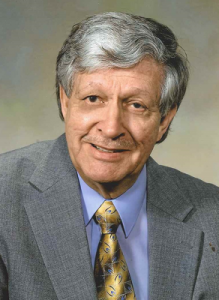 Dr. Anthony J. Ferraro: April 4, 1931 – October 29, 2018
Anthony J. Ferraro, age 87, passed away on October 25, 2018 at Mount Nittany Medical Center. He was born April 4, 1931 in Erie, PA to Joseph and Anna Ferraro. He was married on July 6, 1958 to Carol Matheson Ferraro in Ridgway, PA. who survives him. They enjoyed 60 years of marriage together.
Tony gave several talks to the CPO during his time as a member with the club. He was especially interested in radio astronomy.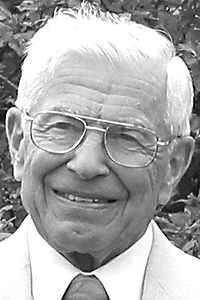 Dr. H. Juergen Wustrow: September 14, 1926 – July 28, 2016
Dr. H. Juergen Wustrow, 89, formerly of West Chestnut Avenue and Elmcroft Assisted Living, died peacefully on Thursday at The Lutheran Home at Hollidaysburg.
He was born in Erlangen, Germany, son of the late Dr. Paul and Chrystal (Wilke) Wustrow. After WWII and his medical studies, he came to Altoona to do an internship at Mercy Hospital, where he met his future wife, Mary Joyce Unverdorben. They were married on Aug. 22, 1957.
Surviving are his wife; two sons: David (Anne) Wustrow of Los Gatos, Calif., and Michael Wustrow of Freeport, N.Y.; three grandchildren: John, Eric and Allison Wustrow; a brother-in-law, the Rev. Ernest Unverdorben, O.C.D.; and numerous cousins who reside in Germany.
He was preceded in death by a son, Gerald; a sister, Charlotte (Dennis) Wright; and two brothers: Fritz (Gerda) and Klaus.
Juergen practiced medicine in Altoona as a pediatrician, retiring in 1997 after 38 years of service. He served at Mercy Hospital (Bon Secours), including a term as vice director of the medical staff. He volunteered at Easter Seals and founded the Keystone Region Poison Center at Mercy Hospital. He was recently recognized as a 50-year member of the American Academy of Pediatrics.
He was an active member of St. Rose of Lima Church, Altoona, where he was an extraordinary minister of Holy Communion and a member of various parish committees. He was also an avid gardener, enjoyed stamp collecting, listening to classical music and was a member of State College Astronomy Club.
Friends will be received from 2 to 4 p.m. and 6 to 8 p.m. Monday, Aug. 1, 2016, at The Stevens Mortuary Inc., 1421 Eighth Ave., Altoona, where a vigil for the deceased will be held. A funeral Mass will be celebrated at 10 a.m. Tuesday, Aug. 2, 2016, at St. Rose of Lima Catholic Church, Altoona. Committal will be at Calvary Cemetery, Altoona.
The family requests that memorial contributions in Juergen's memory be made to St. Rose of Lima Catholic Church, 5514 Roselawn Ave., Altoona, PA 16602, or to Discalced Carmelite Friars of Holy Hill, 1525 Carmel Road, Hubertus, WI.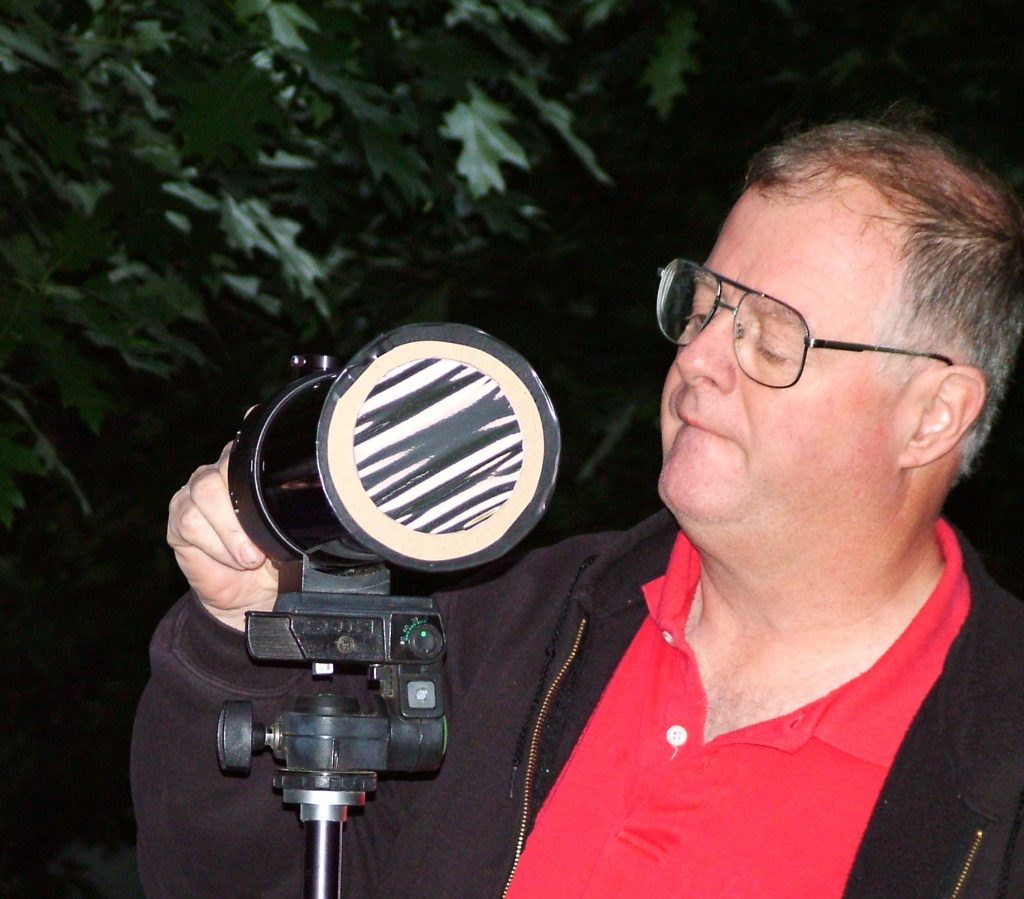 Robert Armstrong Edmonston: January 11, 1943 – July 21, 2015
Bob Edmonston, one of our longtime members died last night (July 21).  This is Bob at the Venus transit event in 2004.  For many years Bob helped with our star party by taking care of the A/V needs.  He brought his bus to the event that served as CPO headquarters.  He was always willing to roll up his sleeves and work hard to make it a success. Bob was my go to guy to solve problems having a soldering iron in one hand and duct tape in the other.  Bob and I rigged up a satellite system to televise the Penn State game at BFSP 2010 that almost got us kicked out of the park.   We spent many a night together observing from the Port Matilda mountain sight to the overlook half way up 144.  We traveled together to Frank and Judy's house for the VA star party shooting the breeze the whole way down and back.  Bob worked for Piper many years ago and had a love for Lock Haven (he was mayor for a few years).  We'll miss ya Bob!
On July 21, Bob Edmonston ended the journey of his life at the Penn State Milton S. Hershey Medical Center, succumbing to a stroke as a complication of leukemia. He was 72.
Bob was a man whose mind and hands were always engaged, fascinated by the next task to do, computer problem to solve, car to fix, or house to remodel. For much of his life, he used that inventiveness in service to others.
He followed a family tradition. He was the great-great grandson of Lock Haven's first mayor, L.A. Mackey and the grandson of Calvin and Molly B. Armstrong, a couple who dedicated their lives to helping Lock Haven. Bob joined the Citizens Hose Company #5 in 1973 and never left. He was the mayor of Lock Haven from 1992 to 1995. He sat on the board of the Piper Air Museum. He volunteered for many years as an EMT and was a founding member of the Citizen's scuba underwater search and recovery team.
His wide-ranging interests and enthusiasms led him to jobs far beyond his initial schooling. A graduate of Lock Haven High School, he studied at Emory Riddle in Florida before transferring to Northrup in Los Angeles, for a degree in aeronautical engineering in 1968. He worked for Piper Aircraft in Lock Haven, and in the 1980s, traveled the country as a Piper crash investigator.
He owned several businesses—a VW/dune buggy conversion shop and then a Kawaski dealership on Bellefonte Ave. as well as a lumber pole peeling operation in Beech Creek. He also worked four years as a manufacturing engineer for General Telephone and Electronics in Williamsport.
He was recruited out of retirement by Truck Lite in McElhattan, where he went back to work as a networking engineer on the computer team that produced LED tail lights. Bob was the master of many skills, from photography—he created his first darkroom as a teenager in an unused closet—to any kind of electronics—computers and gadgets of all sorts.
Bob loved the outdoors. He was a downhill ski instructor, a water skier, and a certified NAUA scuba diving instructor. As a member of Central Pennsylvania's Astronomy Club, he organized star parties in the remote mountains of northern Pennsylvania. A history fan, he participated in Civil War reenactments in Florida and also provided his EMT skills.
But his greatest outdoor adventures involved vehicles of any kind. As a young man, he drove his Mini Cooper in Sports Car Club of America-sanctioned road races; he scrambled dirt bike motorcycles; and recently he enjoyed riding the backwoods in off-road Polaris RZRs with his friends and extended family.
Family counted with Bob. He was married to Ginny (née Logan) for 27 years. Although their marriage ended in divorce, they remained friends until her death in February of this year. Bob was always active in raising his two sons, Peter and David, including volunteering as a leader in the Swissdale Boy Scout Troop 56.
He maintained a warm relationship with his sons after they were grown. He welcomed David's wife Kimberly and his first grandchildren, Logan and Gavin. On weekdays, Bob and David could be found having lunch at The Second Cup, enjoying their shared interest in solving the problems of heavy equipment. Bob was so pleased when Peter arrived home from the Philippines with wife, Richelle, and two more grandsons, Jeff and Alexander.
Both sons and their wives were at his bedside when he passed. While Bob's active mind and hands are now still, the memories of all he accomplished will remain in the hearts of those who knew him.
The funeral service will be held Saturday, July 25, 2015 at noon at the Donald G. Walker Funeral Home, Inc., 231 High St., Flemington, Pa 17745. Family and friends will be received from 10 AM to 12 PM. Pastor Susan Champion will officiate; Interment at Highland Cemetery.
In lieu of flowers, memorial contributions in Bob's name will be accepted to Clinton County Relay for Life, through the funeral home.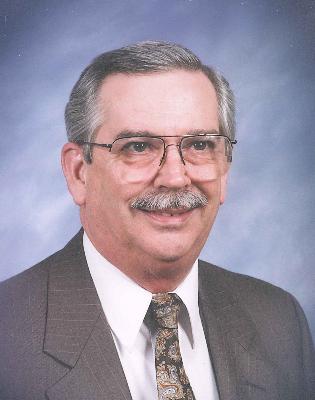 Peter Karver Mercer: September 5, 1939 – April 9, 2015
September 5, 1939 April 9, 2015 Peter Karver Mercer, 75, of State College, died Thursday, April 9, 2015, at Mount Nittany Medical Center. Born September 5, 1939 in Pottstown, he was the son of the late Albert M. and Ethel Karver Mercer. He married Carol Rae Wasley, on August 5, 1961, who preceded him in death in November 2006. He is survived by two children, Kathy M. Kalbach and husband, John, of State College and Albert W. Mercer and wife, Jacqueline, of Holland, Ohio; four grandchildren, Elizabeth Kalbach, Kenneth Kalbach, Zachary Mercer and Ashley Mercer; and siblings, M. Susan Johns and husband, David, of Shillington, Judy Sheridan and husband, Wesley, of Chalfont, Elaine Stein and husband, Robert of Oley, and Mary Graham and husband, Walter, of Webster, N.Y. In addition to his parents and wife, Peter was preceded in death by his brother, Albert M. Mercer Jr. Peter was a graduate of Boyertown Area High School and Wyomissing Polytechnic Institute. Most of his working career was spent in the employ of the family business, A.W. Mercer, Inc. sheet metal fabricators. He last served as president of the company. As an active Penn State football fan, for many years his family would be found in the Shields' parking lot at Penn State home games. Pete also enjoyed photography, astronomy, flying, building electronics and camping with his family. After Peter and Carol moved to State College, Peter was an active member in the choir and bell choir at Grace Lutheran Church. Following Peter's stroke in 2005, he continued to attend Church on a weekly basis. Visitation will be 11:00 a.m. to 12:00 p.m. on Saturday, May 25, 2015, at Grace Lutheran Church, 205 S Garner St., State College. His memorial service will follow at 12:00 p.m. at the Church with the Reverend P. Stevens Lynn officiating. Interment will be private. Memorial contributions may be directed to Grace Lutheran Church, 205 S. Garner St., State College, PA 16801. Arrangements are under the care of Koch Funeral Home, State College.
Pete was an active member of the Central Pennsylvania Observers for many years helping out with the Skywatches and Black Forest Star Party.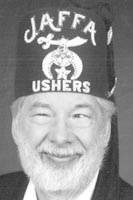 William G. "Bill" Madara: January 15, 1942 – January 27, 2015
Altoona, passed away late Tuesday evening at UPMC Altoona. Bill was 73.
Born in Altoona, son of the late Gwin L. and Mary Jane (Shaffer) Madara. He married Mavis Crosby, October 4, 2003 in Altoona at Fourth Lutheran Church.
Surviving are his wife; step-son, Todd Nunamaker(Angie),of Berlin, PA; and cousins: Donna Smith of State College, William Clapper(Peggy) of Chillicothe, Ohio, Valerie Taylor(Scott), in VA, and Jon Mark(Beth) of Huntingdon, PA.
Bill was a 1960 graduate of Altoona Area High School and later attended the Computer Systems Institute in Pittsburgh. He later worked at the Altoona Center and then retired from the Hollidaysburg Veterans Home in 2000 where he worked in housekeeping.
He was a member of Trinity Lutheran Church, the Mountain Lodge #281 F.& A.M., the Jaffa Shrine where he was an Ushers Lieutenant, Central PA Observers – State College and Starlight Astronomy – Hollidaysburg. He was very passionate about anything to do with astronomy and meteorology.
Family and friends will be received from 2 to 4 and 6 to 8 PM, Sunday, February 1 and from 10 until the 11 AM funeral service, Monday, February 2 at Mauk and Yates Funeral Home, Inc., Juniata, with Pastor John P. Klingeman officiating. A Masonic Service will be held at 6pm Sunday. Interment at Blair Memorial Park.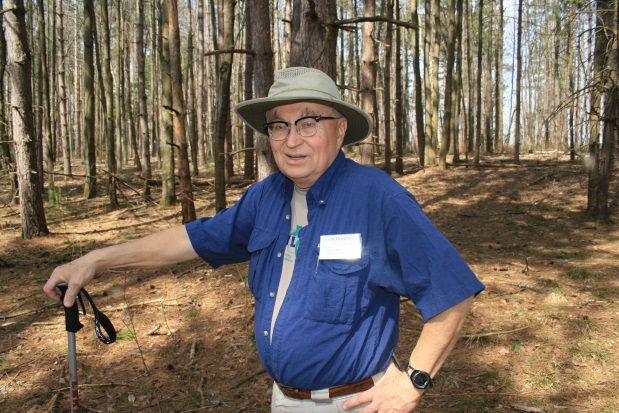 Thomas Turville Thwaites: 1931 – December 25, 2014
Thomas Turville Thwaites, 83, died of heart disease on Christmas Day at Foxdale. He is survived by his wife of 61 years, Barbara, his daughter Rebecca Batt (Mitchell), his son Fredrik (Laurie), his grandchildren Emily Batt and Jeremy Batt, and his brother William (Carol). Tom graduated from the University of Wisconsin, Phi Beta Kappa, in physics in 1953. In 1959 he received his doctorate in physics from the University of Rochester and started teaching physics at Penn State. He retired in 1989. In 29 years as the faculty advisor to the Hiking Division of the Penn State Outing Club, Tom and the Hiking Division cleared trails and created new trails, including the Mid State Trail, whose 526 kilometers cross Central Pennsylvania from New York to Maryland. To help hikers enjoy the trails, Tom wrote "50 Hikes in Central Pennsylvania," "50 Hikes in Western Pennsylvania" and "50 Hikes in Eastern Pennsylvania," and a guide to the Mid State Trail. A memorial service will be held in early April. In lieu of flowers, donations can be made to the Mid State Trail Association or Keystone Trails Association.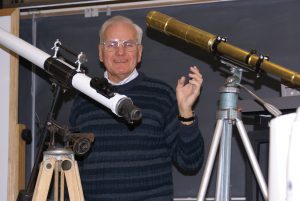 Theodore "Ted" Kominsky: October 26, 1936 – July 8, 2010
Ted was an active member of the Central Pennsylvania Observers for many years.  He was a advocate of educating the public about astronomy.  He fondly recalled the Franklin Institute in Philadelphia, PA many times over the years.  Ted could always be counted on to help out with the Skywatch events.